I got my October
Julep Maven Box
in the mail this past weekend! Woot! Woot! I chose the "American Beauty" for this month for 2 reasons: 1. I think the orange crackle will be really fun and 2. Blue and Orange for OKC Thunder!! It's almost that season again...can't wait!!
I love opening up my Julep box - it's like Christmas :)
Such cute packaging
Quick Dry Polish Drops - I seriously can not wait to use these! I'm so impatient when it comes to waiting for nail polish to dry!
Love these little glitter pots - but let's be honest - I'm a little intimidated by them! I can already see the mess I am going to make with these!
I got these colors:
Eloise - smokey indigo blue
Sabrina - orange shimmer crackle
They even through in some candy corns!
Want your own Maven Box?? Sign up
here
!
Linking up with Niki @ Glossy Blonde...go check out her link up party!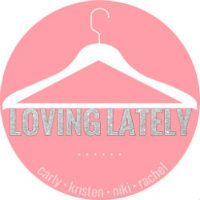 Also, I am entering an online Costume Contest for our Halloween costumes last year! Voting takes place from the 16th to the 30th...PLEASE go vote for us on the Dating Divas website here :)